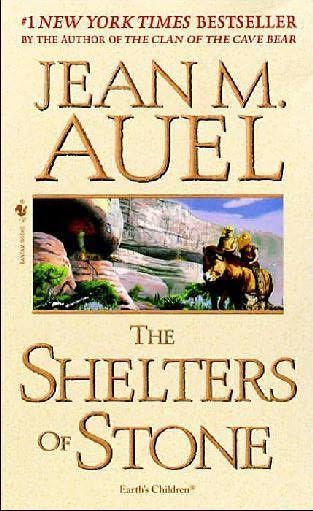 Оценка:
4.8

(

51

)
Serie:
Earth Children
Genre:
history
,
fantasy
Annotation:
Jean Auel`s fifth novel about Ayla, the Cro-Magnon cavewoman raised by Neanderthals, is the biggest comeback bestseller in Amazon.com history. In The Shelters of Stone, Ayla meets the Zelandonii tribe of Jondalar, the Cro-Magnon hunk she rescued from Baby, her pet lion. Ayla is pregnant. How will Jondalar`s mom react? Or his bitchy jilted fiance? Ayla wows her future in-laws by striking fire from flint and taming a wild wolf. But most regard her Neanderthal adoptive Clan as subhuman 'flatheads.' Clan larynxes can`t quite manage language, and Ayla must convince the Zelandonii that Clan sign language isn`t just arm-flapping. Zelandonii and Clan are skirmishing, and those who interbreed are deemed 'abominations.' What would Jondalar`s tribe think if they knew Ayla had to abandon her half-breed son in Clan country? The plot is slow to unfold, because Auel`s first goal is to pack the tale with period Pleistocene detail, provocative speculation, and bits of romance, sex, tribal politics, soap opera, and homicidal wooly rhino-hunting adventure. It`s an enveloping fact-based fantasy, a genre-crossing time trip to the Ice Age.
Jean M. Auel, Джин М Ауел THE SHELTERS OF STONE (Earth Children – 5)
Chapter 1
Chapter 2
Chapter 3
Chapter 4
Chapter 5
Chapter 6
Chapter 7
Chapter 8
Chapter 9
Chapter 10
Chapter 11
Chapter 12
Chapter 13
Chapter 14
Chapter 15
Chapter 16
Chapter 17
Chapter 18
Chapter 19
Chapter 20
Chapter 21
Chapter 22
Chapter 23
Chapter 24
Chapter 25
Chapter 26
Chapter 27
Chapter 28
Chapter 29
Chapter 30
Chapter 31
Chapter 32
Chapter 33
Chapter 34
Chapter 35
Chapter 36
Chapter 37
Chapter 38
LIST OF CHARACTERS
LEADERS
ZELANDONIA
FIRST CAVE OF THE LANZADONII (DALANARS CAVE)
ACKNOWLEDGMENTS
Loading...