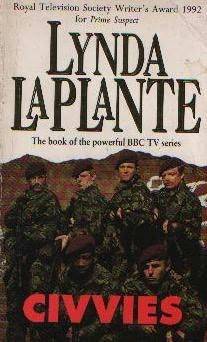 Оценка:
5.0

(

1

)
Genre:
historical detective
Annotation:
Published to coincide with the BBC series, this is a powerful and realistic story featuring six long-term Parachute Regiment soldiers and their often difficult and painful readjustment to civilian life. The thrill of crime is a strong temptation for the civvies and they each succumb.
Read this book now
Download in formats: fb2 242k, lrf 441k, epub 472k, mobi 451k, txt, html
THE BOMBING
FRANK DILLON
TAFFY DAVIES
STEVE HARRIS
JIMMY HAMMOND
HARRY TRAVERS
CIVVIES
Loading...