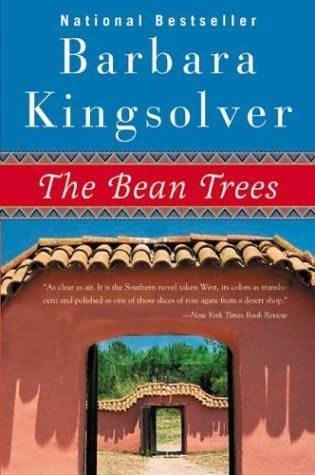 Оценка:
4.2

(

22

)
Genre:
prose
Annotation:
THE BEAN TREES IS THE WORK OF A VISIONARY. -Los Angeles Times

A LIVELY NOVEL & AN EASY BOOK TO ENJOY. -The New Yorker

LOVELY, FUNNY, TOUCHING AND HUMANE. -Kirkus Reviews

A SPIRITED, WARM BOOK, WRY AND AT THE SAME TIME REFRESHINGLY GUILELESS. -Ella Leffland

***

Taylor Green becomes the guardian of an abandoned baby girl she calls Turtle. In Tucson they meet the proprietor of an auto-repair shop with a safe-house for Central American refugees upstairs and there she builds a life for herself and her child.
Barbara Kingsolver The Bean Trees
ONE
The One to Get Away
TWO
New Years Pig
THREE
Jesus Is Lord Used Tires
FOUR
Tug Fork Water
FIVE
Harmonious Space
SIX
Valentine 's Day
SEVEN
How They Eat in Heaven
EIGHT
The Miracle of Dog Doo Park
NINE
Ismene
TEN
The Bean Trees
ELEVEN
Dream Angels
TWELVE
Into the Terrible Night
THIRTEEN
Night Blooming Cereus
FOURTEEN
Guardian Saints
FIFTEEN
Lake o ' the Cherokees
SIXTEEN
Soundness of Mind and Freedom of Will
SEVENTEEN
Rhizobia
About Barbara Kingsolver
Loading...