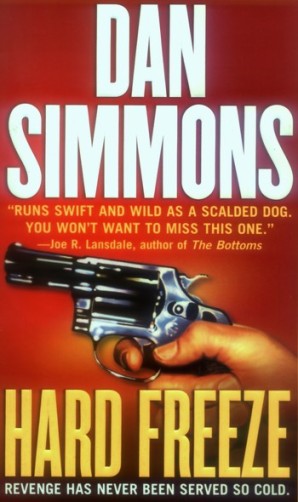 Serie:
Joe Kurtz
Genre:
historical detective
Annotation:
There`s a bitter wind brewing in Buffalo, New York and it`s blowing in more than just snow. 'Little Skag' Farino, the last don of the local crime family, wants Kurtz dead and is sending in platoons of hit men, starting with the Attica Three Stooges and working up through more competent killers. Little Skag`s beautiful sister, Angelina Farino Ferrara, is back from seven years in Sicily and has her own deadly agenda for Kurtz.

If that isn`t enough, Kurtz is approached by a dying concert violinist who wants his daughter`s killer found. Rejecting the case at first, he is soon on the trail of a man who`s not just the murderer of one child, but a cold-blooded serial killer who is a master of alternate identities and has the power to send a hundred men after Kurtz. As the bodies pile up like cords of wood, HARD FREEZE hits town with the power of a whiteout blizzard and builds to a truly chilling climax. This is a crime novel where trigger fingers freeze to blue steel.
Read this book now
Download in formats: fb2 209k, lrf 361k, epub 420k, mobi 406k, txt, html
HARD FREEZE A JOE KURTZ NOVEL DAN SIMMONS
Loading...