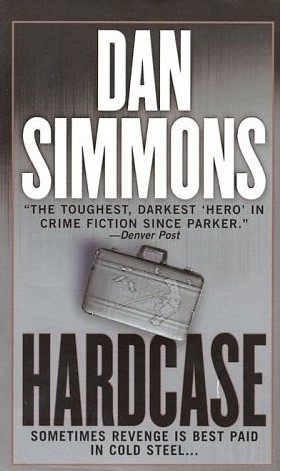 Serie:
Joe Kurtz
Genre:
historical detective
Annotation:
Joe Kurtz has been wronged one too many times. So when he takes out the drugdealing thug who killed his girlfriend, the exPI gets to cool his heels for 11 years in Attica. It`s there that he meets 'Little Skag' Farino, the son of an aging Buffalo, New York, mob boss. In exchange for protecting the kid`s manhood against any unwanted jailhouse affection, Kurtz gets an audience with Little Skag`s father upon his release from prison.

Semiretired Don Byron Farino is still clinging to what dwindling power he holds on the New York organized crime scene. He enlists Kurtz`s help to track down the Family`s missing accountanta man with too much knowledge of Family business to have on the loose. But someone doesn`t want the accountant found. As the story twists and turns and the body count rises, Kurtz no longer knows whom he can trust. Everyone seems to be after something, from the mob boss`s sultry yet dangerous daughter, to a hit man named The Dane, an albino killer who is good with a knife, and a dwarf who is armed to the teeth and hellbent on revenge.

Bestselling author Dan Simmons expertly builds the tension as he springs one surprise after another, all the while daring the reader to take a ride with Kurtz through the cold, windy streets of Buffalo where one wrong move could mean a bellyfull of lead.
Hardcase A Joe  Kurtz Novel Dan Simmons
CHAPTER 1
CHAPTER 2
CHAPTER 3
CHAPTER 4
CHAPTER 5
CHAPTER 6
CHAPTER 7
CHAPTER 8
CHAPTER 9
CHAPTER 10
CHAPTER 11
CHAPTER 12
CHAPTER 13
CHAPTER 14
CHAPTER 15
CHAPTER 16
CHAPTER 17
CHAPTER 18
CHAPTER 19
CHAPTER 20
CHAPTER 21
CHAPTER 22
CHAPTER 23
CHAPTER 24
CHAPTER 25
CHAPTER 26
CHAPTER 27
CHAPTER 28
CHAPTER 29
CHAPTER 30
CHAPTER 31
CHAPTER 32
CHAPTER 33
CHAPTER 34
CHAPTER 35
CHAPTER 36
CHAPTER 37
CHAPTER 38
CHAPTER 39
CHAPTER 40
CHAPTER 41
CHAPTER 42
CHAPTER 43
CHAPTER 44
CHAPTER 45
About the Author
Loading...