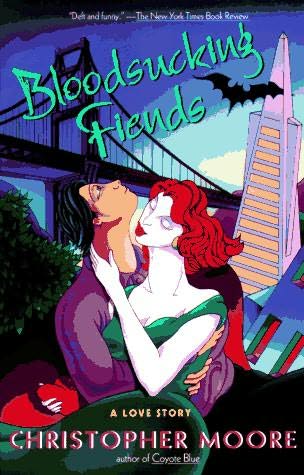 Оценка:
4.8

(

17

)
Genre:
prose
Annotation:
Jody never asked to become a vampire. But when she wakes up under an alley dumpster with a badly burned arm, an aching neck, superhuman strength, and a distinctly Nosferatuan thirst, she realizes the decision has been made for her. Making the transition from the nine-to-five grind to an eternity of nocturnal prowlings is going to take some doing, however, and that`s where C. Thomas Flood fits in. A would-be Kerouac from Incontinence, Indiana, Tommy (to his friends) is biding his time night-clerking and frozen turkey bowling in a San Francisco Safeway. But all that changes when a beautiful, undead redhead walks through the door & and proceeds to rock Tommy`s life and afterlife in ways he never imagined possible.

A wildly original story of romance, lust, bloodlust, and blood loss from the author of Coyote Blue and Practical Demonkeeping.

'Goofy grotesqueries & wonderful & delicious & bloody funny & like a hip and youthful `Abbott and Costello Meet the Lugosis. 'љ San Francisco Chronicle

'Delightful & highly recommended & filled with oddball characters, clever dialogue and hilarious situations.'љ Library Journal

'Moore`s storytelling style is reminiscent of Vonnegut and Douglas Adams.'љ Philadelphia Inquirer

'A series of bizarre misadventures that take place at breakneck speed in a variety of interesting locales. The dialogue is sharp and from the hip, the pace frenetic, and the situations tinged with a healthy dose of the supernatural & Moore is one of those rare writers who is laugh-out-loud funny.'љ Santa Barbara Independent
Read this book now
Download in formats: fb2 209k, lrf 390k, epub 421k, mobi 420k, txt, html
Loading...