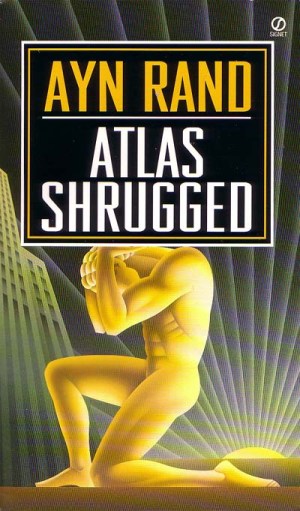 Оценка:
4.8

(

114

)
Genre:
prose
Annotation:
Rand`s most notable novel asks the question: What happens to the world when the prime movers [inventors and scientists] go on strike? Narrator Scott Brick takes listeners on a journey so extraordinary they`ll hardly notice the book`s length. While his performance offers little in the way of theatrics, Brick is capable of garnering sympathy and, perhaps most importantly, devout attention for Rand`s plot and characters. On the surface, Brick`s voice is a cool, unrelenting force determined to capture every facet of Rand`s complex story. But amid his calm and collected delivery, he taps into a more colorful emotional palette that will keep listeners involved. Brick`s subtle delivery holds far more than meets the ear. L.B. © AudioFile 2009, Portland, Maine --This text refers to the Audio CD edition.
Atlas Shrugged Ayn Rand
PART I NON-CONTRADICTION
CHAPTER I THE THEME
CHAPTER II THE CHAIN
CHAPTER III THE TOP AND THE BOTTOM
CHAPTER IV THE IMMOVABLE MOVERS
CHAPTER V THE CLIMAX OF THE DANCONIAS
CHAPTER VI THE NON-COMMERCIAL
CHAPTER VII THE EXPLOITERS AND THE EXPLOITED
CHAPTER VIII THE JOHN GALT LINE
CHAPTER IX THE SACRED AND THE PROFANE
CHAPTER X WYATTS TORCH
PART II EITHER-OR
CHAPTER I THE MAN WHO BELONGED ON EARTH
CHAPTER II THE ARISTOCRACY OF PULL
CHAPTER III WHITE BLACKMAIL
CHAPTER IV THE SANCTION OF THE VICTIM
CHAPTER V ACCOUNT OVERDRAWN
CHAPTER VI MIRACLE METAL
CHAPTER VII THE MORATORIUM ON BRAINS
CHAPTER VIII BY OUR LOVE
CHAPTER IX THE FACE WITHOUT PAIN OR FEAR OR GUILT
CHAPTER X THE SIGN OF THE DOLLAR
PART III A is A
CHAPTER I ATLANTIS
CHAPTER II THE UTOPIA OF GREED
CHAPTER III ANTI-GREED
CHAPTER IV ANTI-LIFE
CHAPTER V THEIR BROTHERS KEEPERS
CHAPTER VI THE CONCERTO OF DELIVERANCE
CHAPTER VII "THIS IS JOHN GALT SPEAKING"
CHAPTER VIII THE EGOIST
CHAPTER IX THE GENERATOR
CHAPTER X IN THE NAME OF THE BEST AMONG US
THE END
ABOUT THE AUTHOR
Loading...