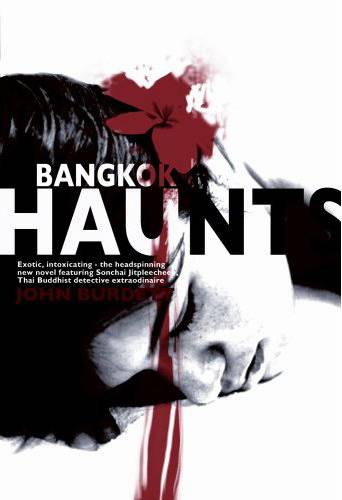 Оценка:
3.5

(

4

)
Serie:
Jitpleecheep
Genre:
historical detective
Annotation:
At the start of Burdett`s superb third mystery-thriller to feature Thai police detective Sonchai Jitpleecheep (after Bangkok 8 and Bangkok Tattoo), Jitpleecheep shows old friend Kimberley Jones, an American FBI agent, a vicious snuff film he`s received depicting the murder of an ex-lover of his named Damrong. Jitpleecheep and Jones maintain their complex platonic relationship as, helped by Jitpleecheep`s assistant Lek, they pursue Damrong`s killers. The trail leads them to an important banker, an American teacher, a Buddhist and an exclusive men`s club called the Parthenon. Jitpleecheep, who now lives with Chanya, a former prostitute pregnant with his child, is visited in an erotic way by Damrong`s ghost, while his corrupt superior, police colonel Vikorn, orders Jitpleecheep to help start a porn film business. Expertly juggling elements that in lesser hands would become confused or hackneyed, Burdett has created a haunting, powerful story that transcends genre.
Read this book now
Download in formats: fb2 275k, lrf 443k, epub 501k, mobi 496k, txt, html
John Burdett Bangkok Haunts
1 A Perfect Product
2 THE MASKED MAN
3 Elephant Traps
4 ENDGAME
Loading...