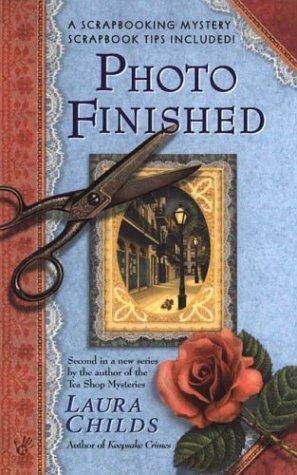 Оценка:
3.7

(

10

)
Genre:
historical detective
Annotation:
New Orleans scrapbooking shop owner Carmela Bertrand is hosting a late-night 'Crop Till You Drop' session-when a neighboring antique-shop owner winds up murdered in the alley. Now, the scrapbooking expert must rearrange the jumble of clues and pick out the killer.
Read this book now
Download in formats: fb2 207k, lrf 376k, epub 291k, mobi 393k, txt, html
Scrapbook and Stamping Tips from Laura Childs
Carmela 's Favorite Recipes
Laura Childs
Loading...