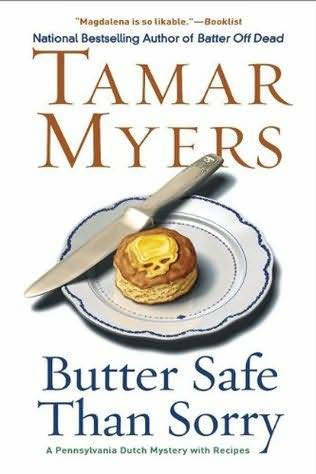 Оценка:
3.0

(

5

)
Genre:
historical detective
Annotation:
From the national bestselling author of Batter Off Dead, the newest Pennsylvania Dutch mystery!

Mennonite innkeeper Magdalena Yoder is at the bank with her four-year- old son when three armed Amish men burst in and start shooting and-more surprisingly-cursing. Magdalena protects Little Jacob, and the robbers flee at the sound of police sirens.

When Jacob wonders why the bandits had mustaches-unlike all the other Amish men he knows-Magdalena springs into action to catch the thieves. They may be armed, but they may not be Amish!
Read this book now
Download in formats: fb2 210k, lrf 365k, epub 292k, mobi 390k, txt, html
5
Sea Turtles
10
Rosemary Blue Cheese Ice Box Cookies
15
Lemongrass Snowballs
20
Thai Coconut-Ginger Sticky Rice Jumbles
25
Sea-Salted Coffee Toffee Bars
30
Lavender Sugar Cookie
35
Loading...