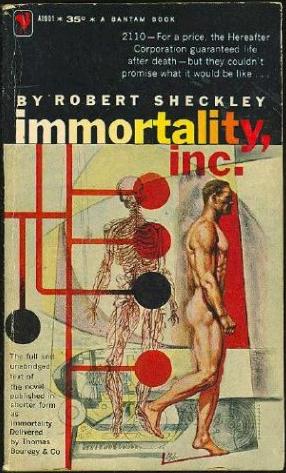 Genre:
fantasy
Annotation:
Immortality, Inc. is a 1958 science fiction novella by Robert Sheckley, about a fictional process whereby a human`s consciousness may be transferred into a brain-dead body. The serialised form (published under the title Time Killer in Galaxy Science Fiction in 1958-1959) was nominated for the Hugo Award for Best Novel.


Originally published in shorter form as Immortality, Delivered in 1958. It wasљfilmedљin 1992 as Freejack, starring Emilio Estevez, Mick Jagger, Rene Russo, and Anthony Hopkins.
Read this book now
Download in formats: fb2 158k, lrf 281k, epub 212k, mobi 288k, txt, html
IMMORTALITY, INC by Robert Sheckley
PART ONE
PART TWO
PART THREE
PART FOUR
Loading...