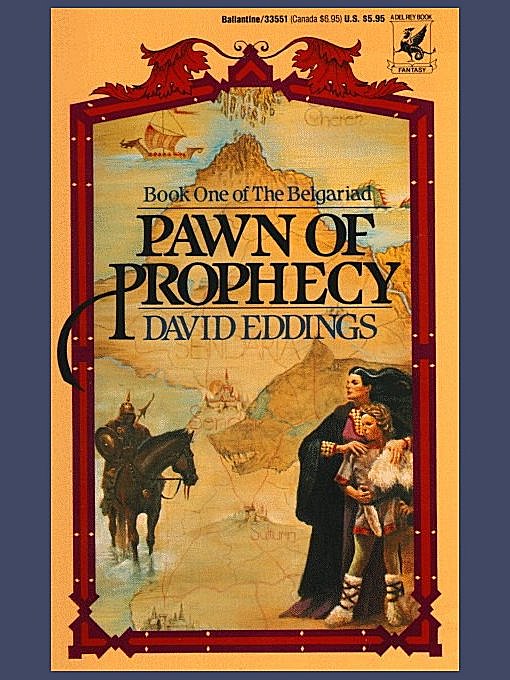 Оценка:
4.3

(

4

)
Serie:
The Belgariad
Genre:
heroic
Annotation:
The story begins in aunt Pol's kitchen at Faldor's farm where Garion is being raised. The main theme of the books is about how it is to grow up and to break up with one's old life. From his safe life at the farm, Garion is being thrown into a new life controlled by a thousand of years old prophecy the prophecy of his and the world's destiny &
Сборники:
Классика фэнтези и НФ in English
David Eddings THE BELGARIAD Book One: PAWN OF PROPHECY
PROLOGUE
Part One SENDARIA
Chapter One
Chapter Two
Chapter Three
Chapter Four
Chapter Five
Chapter Six
Chapter Seven
Chapter Eight
Chapter Nine
Chapter Ten
Chapter Eleven
Part Two CHEREK
Chapter Twelve
Chapter Thirteen
Chapter Fourteen
Chapter Fifteen
Chapter Sixteen
Chapter Seventeen
Chapter Eighteen
Chapter Nineteen
Chapter Twenty
Chapter Twenty-one
Loading...