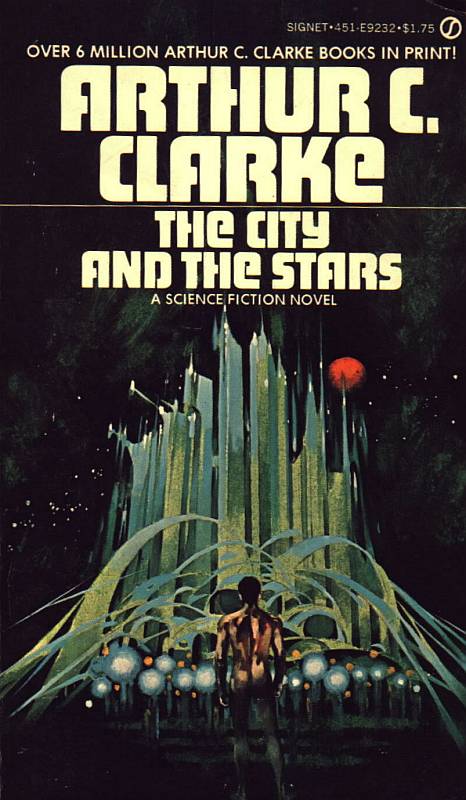 Оценка:
5.0

(

1

)
Genre:
fantasy
Annotation:
Men had built cities before, but never such a city as Diaspar; for millennia its protective dome shutout the creeping decay and danger of the world outside. Once, it held powers that rules the stars. But then, as legend had it, the Invaders came, driving humanity into this last refuge. It takes one man, a Unique to break through Diaspar s stifling inertia, to smash the legend and discover the true nature of the Invaders.
Year:
1956 г.
The City and the Stars by Arthur C. Clarke
Preface
One
Two
Three
Four
Five
Six
Seven
Eight
REGRESSION WILL COMMENCE AS SOON AS YOU HAVE SET RATE CONTROL
Nine
STAND WHERE THE STATUE GAZES-AND REMEMBER:
DIASPAR WAS NOT ALWAYS THUS
Ten
LYS
35 MINUTES
LYS
23 MINUTES
LYS
1 MINUTE
DIASPAR
35 MINUTES
Eleven
Twelve
Thirteen
Fourteen
Fifteen
Sixteen
Seventeen
Eighteen
Nineteen
Twenty
DANGER. COME NO CLOSER.
Twenty-one
Twenty-two
Twenty-three
Twenty-four
Twenty-Five
Twenty-six
Loading...