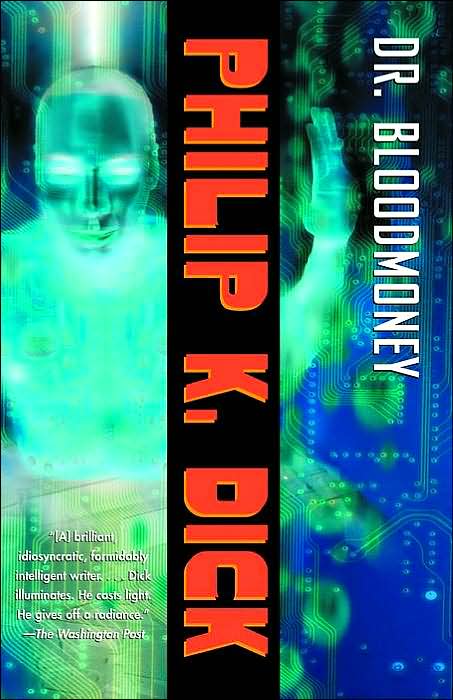 Genre:
fantasy
Annotation:
Dr. Bloodmoney is a post-nuclear-holocaust masterpiece filled with a host of Dick s most memorable characters: Hoppy Harrington, a deformed mutant with telekinetic powers; Walt Dangerfield, a selfless disc jockey stranded in a satellite circling the globe; Dr. Bluthgeld, the megalomaniac physicist largely responsible for the decimated state of the world; and Stuart McConchie and Bonnie Keller, two unremarkable people bent the survival of goodness in a world devastated by evil. Epic and alluring, this brilliant novel is a mesmerizing depiction of Dick s undying hope in humanity.
Year:
1965 г.
Dr. Bloodmoney, or How We Got Along after the Bomb by Philip K. Dick
I
II
III
IV
V
VI
HAMILTON AIR FORCE BASE
VII
VIII
IX
X
XI
Bolinas Man Dies of Broken Neck
Dangerfield Said to Be Ailing
XII
XIII
XIV
XV
XVI
Loading...