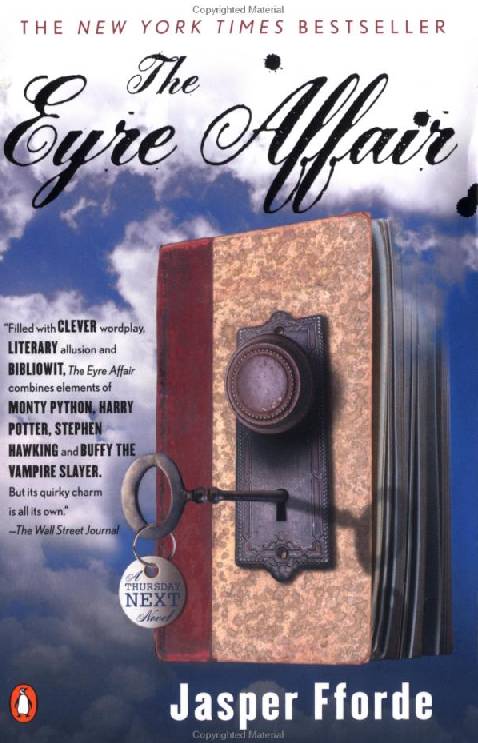 Îöåíêà:
4.9

(

19

)
Serie:
Thursday Next
Genre:
detective
,
fantasy
Annotation:
Imagine this. Great Britain in 1985 is close to being a police state. The Crimean War has dragged on for more than 130 years and Wales is self-governing. The only recognizable thing about this England is her citizens' enduring love of literature. And the Third Most Wanted criminal, Acheron Hades, is stealing characters from England's cherished literary heritage and holding them for ransom.
Bibliophiles will be enchanted, but not surprised, to learn that stealing a character from a book only changes that one book, but Hades has escalated his thievery. He has begun attacking the original manuscripts, thus changing all copies in print and enraging the reading public. That's why Special Operations Network has a Literary Division, and it is why one of its operatives, Thursday Next, is on the case.
Thursday is utterly delightful. She is vulnerable, smart, and, above all, literate. She has been trying to trace Hades ever since he stole Mr. Quaverley from the original manuscript of Martin Chuzzlewit and killed him. You will only remember Mr. Quaverley if you read Martin Chuzzlewit prior to 1985. But now Hades has set his sights on one of the plums of literature, Jane Eyre, and he must be stopped.
How Thursday achieves this and manages to preserve one of the great books of the Western canon makes for delightfully hilarious reading. You do not have to be an English major to be pulled into this story. You'll be rooting for Thursday, Jane, Mr. Rochester—and a familiar ending.
Year:
2001 ã.
Read this book now
Download in formats: fb2 272k, lrf 446k, epub 489k, mobi 541k, txt, html
FILBERT R. SNOOD
A fine operative who gave his years in the line of duty
— Time waits for no man –
SO-12 & SO-5
Jane Eyre
An autobiography bycurrer bell
Loading...