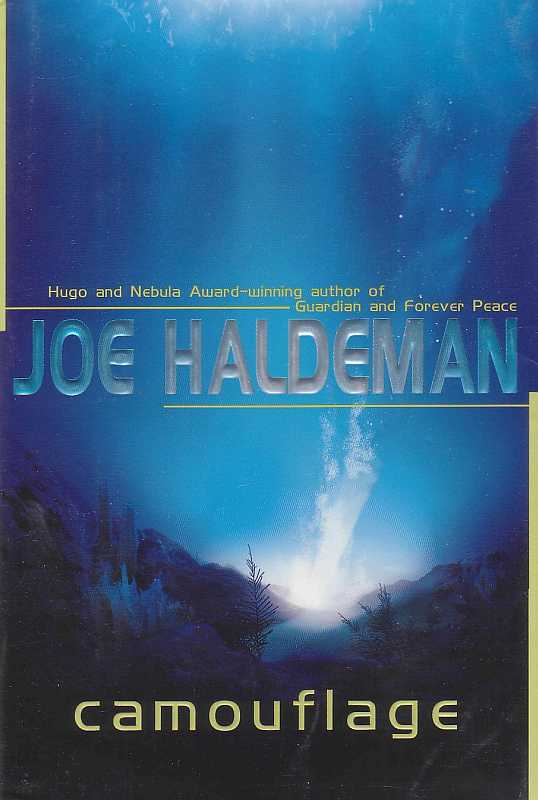 Genre:
fantasy
Annotation:
The Nebula Award Winner 2005

Two aliens have wandered Earth for centuries. The Changeling has survived by adapting the forms of many different organisms. The Chameleon destroys anything or anyone that threatens it.

Now, a sunken relic that holds the key to their origins calls to them to take them home but the Chameleon has decided there s only room for one.
Year:
2004 г.
Joe Haldeman Camouflage

Prologue

1

2

3

4

5

6

7

8

9

10

11

12

13

14

15

16

17

18

19

20

21

22

23

24

25

26

27

28

10101011010001111010110101001010101

29

30

31

32

33

34

35

36

37

38

39

40

41

42

43

44

110100101101001011101001001011

45

46

47