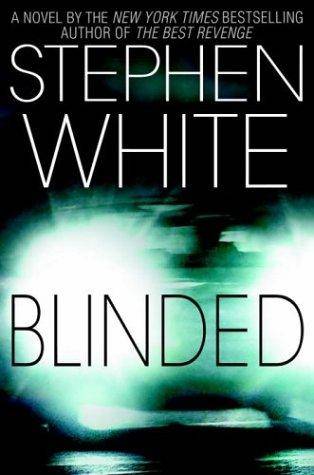 Оценка:
2.8

(

13

)
Annotation:
Amazon.com Review

Boulder psychologist Alan Gregory hasn't seen former patient Gibbs Storey since she and her husband were in marriage counseling with him almost a decade ago. So when she walks into his office with a startling declaration-that she believes her husband murdered at least one woman, and may be planning to kill more-Gregory finds himself on the horns of a dilemma that's not just professional but personal as well: He can't reveal what his patient has told him, not even to his wife, who's a prosecutor, or his friend Sam, who's a cop. What's more, his feelings for Gibbs may be clouding his judgment about the truth of what she professes. Though he telegraphs the denouement too early, Stephen White once again turns in a thoughtful, well crafted novel full of interesting insights on marriage, friendship, the human condition, and the Colorado landscape.

From Publishers Weekly

Murder, sex and guilt are all on the couch in bestseller White's latest (Cold Case; Manner of Death; etc.) featuring ongoing series hero Alan Gregory, a low-key sleuth/psychologist. As always, the author delivers an absorbing mystery, a mix of interesting subplots involving Gregory's sympathetic friends and family, and a paean to the beauty of the Colorado countryside. This time he splits the point of view equally between Gregory and Gregory's best friend, Boulder police detective Sam Purdey. Sam has just had a heart attack and is facing a dreaded rehabilitation regimen when his wife decides to leave him, perhaps permanently. Gregory has his own plateful of domestic difficulties caring for his MS-stricken wife and his toddler daughter while tending to a full caseload of clients who run the gamut from mildly neurotic to full-blown psychotic. An old patient he hasn't seen in a year, the beautiful Gibbs Storey, comes back for therapy and announces that her husband has murdered a former lover, and she's not sure what to do about it. And by the way, she thinks he may have murdered a bunch of other women as well. Gregory decides that, as a therapist, he cannot report the murders to the police, spending pages and pages justifying his decision. He turns to recuperating pal Sam, and the two of them separately follow various threads until all is resolved, just in the nick of time. White is known for his surprise endings, and this one is no exception. Aside from the repetitive and less than convincing ethical considerations, it's an engrossing addition to an excellent series.
Read this book now
Download in formats: fb2 263k, epub 513k, mobi 478k, txt, html
Stephen White Blinded

PROLOGUE

ONE

TWENTY-NINE

THIRTY

THIRTY-ONE

THIRTY-TWO

THIRTY-FIVE

THIRTY-SIX

THIRTY-SEVEN

THIRTY-NINE

FORTY

FORTY-ONE

FORTY-TWO

FORTY-FOUR

FORTY-FIVE

FORTY-SIX

FORTY-SEVEN

FORTY-EIGHT

FORTY-NINE

FIFTY

FIFTY-FIVE

FIFTY-SIX

FIFTY-SEVEN

FIFTY-EIGHT

FIFTY-NINE

SIXTY

SIXTY-ONE

SIXTY-TWO

SIXTY-THREE

SIXTY-FOUR

SIXTY-FIVE

SIXTY-SIX

SIXTY-SEVEN

SIXTY-EIGHT

SIXTY-NINE

SEVENTY-ONE

SEVENTY-THREE