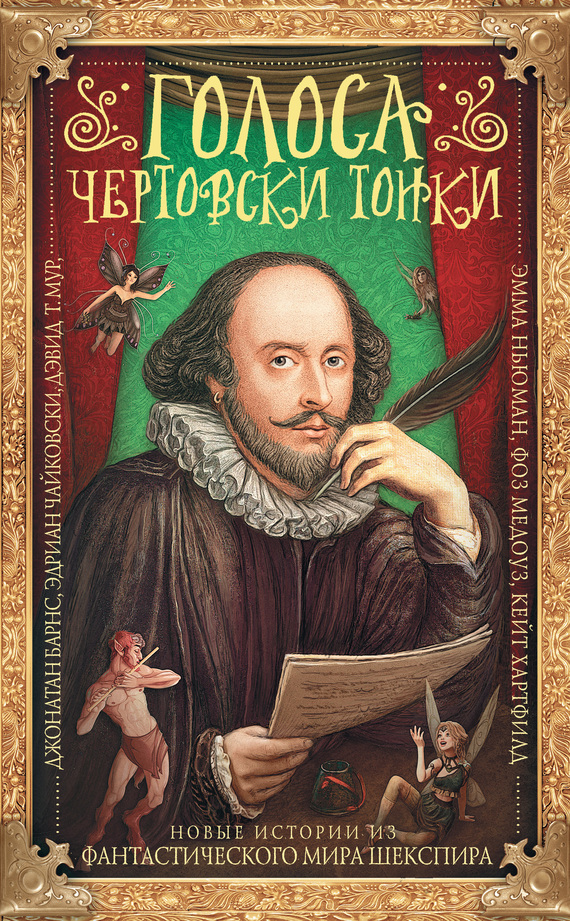 Джонатан Барнс, Адриан Чайковски, Эмма Ньюман и др
Голоса чертовски тонки (сборник)
Новые истории из фантастического мира Шекспира
Jonathan Barnes, Adrian Tchaikovsky, Emma Newman, Foz Meadows, Kate Heartfield and David Thomas Moore
MONSTROUS LITTLE VOISES: NEW TALES FROM SHAKESPEARE'S FANTASY WORLD
Печатается с разрешения издательства Rebellion, www.Abaddonbooks.com.
Monstrous Little Voices, Blessed Candles of the Night, Coral Bones,
The Course of True Love, The Unkindest Cut, Even In The Canon's Mouth,
On The Twelfth Night© 2016, 2017 Rebellion. All rights reserved.
Abaddon Books and the Abaddon Books Logo are trademarks or registered trademarks of Rebellion Intellectual Property Limited.
The trademarks have been registered or protection sought in all member countries of the European Union and other countries around the world. All rights reserved.
| Голоса чертовски тонки. Новые истории из фантастического мира Шекспира (сборник) |


---
Loading...