ABOUT THE AUTHOR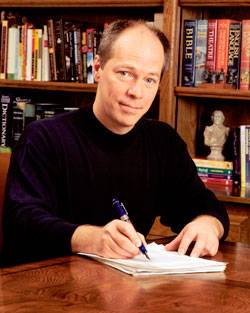 WILLIAM BERNHARDT is the author of many novels, including Primary Justice, Murder One, Criminal Intent, Death Row, Hate Crime, Dark Eye, Strip Search, Capitol Murder, Capitol Threat, and Capitol Conspiracy. He has twice won the Oklahoma Book Award for Best Fiction, and in 2000 he was presented the H. Louise Cobb Distinguished Author Award "in recognition of an outstanding body of work in which we understand ourselves and American society at large." A former trial attorney, Bernhardt has received several awards for his public service. He lives in Tulsa with his three children.
wb@williambernhardt.com at www.williambernhardt.com
Epilogue | Nemesis: The Final Case of Eliot Ness |


---
Loading...